Harassment Prevention Orders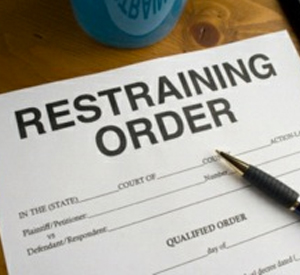 As stated on our Domestic Violence page, traditional "Restraining Orders" are known legally as Abuse Prevention Orders, and are governed by M.G.L. Chapter 209A. The chief requirement that must be met before a "209A Order" can be issued for someone (and correspondingly against someone else,) is that the applicant must demonstrate the existence of certain, statutorily defined relationships to the accused. Those relationships requirements are as follows. The parties must be:
"Family or household members," defined as persons who:
(a) are or were married to one another;
(b) are or were residing together in the same household;
(c) are or were related by blood or marriage;
(d) have a child in common regardless of whether they have ever married or lived together; or
(e) are or have been in a substantive dating or engagement relationship, which shall be judged by the following factors:
(1) the length of time of the relationship; (2) the type of relationship; (3) the frequency of interaction between the parties; and (4) if the relationship has been terminated by either person, the length of time elapsed since the termination of the relationship.
A potential problem with the above requirements is that it could leave a person who feels they are being harassed by someone but who cannot meet those relationship requirements (such as when the person complained of is a neighbor or stranger) without a legal remedy. Victims' rights advocates felt that victims of criminal harassment, stalking, and sexual assault who did not meet the relationship criteria of M.G.L. Ch. 209A needed to have a legal mechanism to protect themselves. That pressure led the Legislature to eventually pass an expansion of the protection order statute in Massachusetts, which Governor Deval Patrick signed into law just about a year ago, in May 2010. That still-new law is embodied in M.G.L. Ch. 258E, otherwise known as the "Harassment Prevention Order Statute." M.G.L. Chapter 258E provides a mechanism for a person who feels that they are being harassed or threatened, to receive a Protection Order from a court. The statutory criteria for a Protective Order to issue are as follows:
"Abuse" is defined as "Attempting to cause or causing physical harm to another or placing another in fear of imminent serious physical harm."
"Harassment" is defined as:
" (i) 3 or more acts of willful and malicious conduct aimed at a specific person committed with the intent to cause fear, intimidation, abuse or damage to property and that does in fact cause fear, intimidation, abuse or damage to property";
or
(ii) "An act that: (A) by force, threat or duress causes another to involuntarily engage in sexual relations; or (B) constitutes a violation of section 13B, 13F, 13H, 22, 22A, 23, 24, 24B, 26C, 43 or 43A of chapter 265 or section 3 of chapter 272."
Hence, the statutory language of this statute is quite broad, and persons who feel that they meet these criteria are allowed to apply for a Harassment Prevention Order.
The process requires an applicant to fill out a required form at a District Court, after which a hearing will be held on the matter before a District Court judge or at a Clerk-Magistrate's hearing. Issuance of a Harassment Prevention Order is not automatic. A judge or Clerk-Magistrate must first be satisfied that all relevant criteria are met. If the judge or magistrate feels that sufficient evidence has been presented to issue an Order, one will be issued. The Orders are commonly issued "ex parte," meaning without the accused party being present, and as such the Order is usually temporary, commonly ten days or less, until another hearing is scheduled to allow the party being complained of, to appear and speak for him or herself. The maximum term of these Orders is one (1) year. The process does not, normally, require the assistance of an attorney, but having an attorney present to argue the facts to a judge or magistrate usually increases the prospects that an Order will be granted.
An important cautionary note:
This law was passed with all the good intentions in the world. The impetus for it began with the murder of a woman who could not get a traditional "209A" order to protect her from a man who was harassing her, because they were not related, and had never been in a dating relationship with each other. So, it's understandable why people would want the legislature to "do something" about that problem. But something happened on the way to a solution: The solution itself gave birth to yet another set of problems. Like many legal difficulties, that problem has to do with self-control, the tendency on the part of some people to exaggerate the facts of a given situation, and over-reacting. Combine that with the increasingly uncivil culture that unfortunately prevails in society these days, and it creates the makings of a serious problem.
Which is as follows: In just one year since this new law became effective, it's become clear that this law is being abused by a great many people. District court clerks across the state have reported being deluged with applications for these orders, to an extent that apparently no one in the legislature or the court system anticipated. Since this law's passage in June 2010, the number of Chapter 258E "Harassment Order" filings has skyrocketed 47 percent, according to a sampling of more than half of the state's district courts.
The main problem, however, is not just the number of people filing applications for Harassment Prevention Orders. The more serious problem is the surprisingly petty and groundless nature of most of these complaints. A 'Doubting Thomas' might like to claim this isn't so, but it appears to be true. Across the state, court officials and administrators have cited evidence that lawmakers should reconsider this new law. Every time one of these applications is filed, court personnel must devote considerable administrative work toward them: Written correspondence must be mailed, new files opened, hearings scheduled. Clerk's hearings, which should be devoted to truly serious criminal and civil matters before the court, are detoured to hear often frivolous protection applications. Police and law enforcement personnel, whose time should be spent protecting citizens from violent crime, are also hampered when frivolous applications are filed.
Hence, as a Boston area criminal defense attorney who is in court all the time, I remind my clients that M.G.L. Chapter 258E was meant to enable someone who is being truly threatened with physical or psychological harm, but who isn't either related to or dating the person complained of, to obtain a protection order against that person. The law wasn't meant to create a vehicle for anyone who doesn't care for another's personal conduct or opinions, to divert court resources away from applicants who are truly at risk of their safety.
So if you feel that you are being harassed by another person, carefully consider the facts of the situation. Ask yourself if you truly feel in fear of your physical safety and/or psychological well-being. If after honest reflection, you feel the answers to these questions are "yes," and that the situation warrants the protection of the court, then by all means avail yourself of this remedy. That is what it's there for.
Otherwise, when it comes to boundary disputes, political disagreements and loud noises, it would be best for everyone if people remembered the old adage: Good fences make good neighbors. And if that doesn't work, contact our office for a free consultation. We can gladly provide concerned persons with the best advice possible, in these circumstances and others.