Operating Under The Influence/Driving While Under The Influence - OUI/DUI
Otherwise known as Operating Under the Influence, Driving Under the Influence, or "Drunk Driving," this is a serious criminal offense in Massachusetts, and one that local police departments, the Massachusetts State Police and District Attorneys' offices take very seriously. Because of the justifiable public outrage over the carnage and tragedies on the roads and highways that are caused by alcohol and drug-related motor vehicle accidents, the Legislature has enacted strict Massachusetts drunk driving laws, and police departments across the state will not hesitate to arrest someone they suspect of operating under the influence of alcohol or other drugs in Massachusetts. As a Boston drunk driving defense lawyer, I am aware the prevalent attitude in local police departments in Massachusetts, and in the patrol officers they train and employ, as well as the State Police Department, is: "Take no chances. If you think a driver is impaired by alcohol (or other druas), arrest the driver. Let his/her lawyer take it from there." That's not necessarily a "purely bad" approach, and given the tragedies that drunk driving has caused on our roadways, many people think it's a smart law enforcement policy.
However, as a Boston DUI attorney, its understood that sometimes innocent people can get caught up in such an approach. Consider someone who has just left a bar after having had one drink, over the course of a half-hour. He is not an alcoholic, and he is a responsible driver. He has never been arrested before for Massachusetts OUI. It's 8:00PM at night, and he is tired from a long day at work. Taking a turn at an intersection, he fails to signal, and is noticed by a patrol officer, who pulls him over. The officer smells alcohol on the man's breath. He asks him to step out of the car and recite the alphabet. As it happens, the man is interviewing for a major job promotion later in the week, and he becomes extremely nervous at the thought of what would happen to his promotion if he were to be arrested for Massachusetts drunk driving. He is so nervous, he stammers reciting the alphabet. Believing the man to be legally impaired, the officer arrests him for drunk driving. He is handcuffed, read his rights, brought to the police station, booked, fingerprinted, and photographed. His wife is called; his lawyer must secure his bail. His children also learn what happened. He is humiliated and despondent.
Or consider this: A woman attends her niece's graduation party, after a long day and week at work. Because she is driving a new car (and is wearing new shoes) she is still somewhat unfamiliar with operating the car. At the graduation ceremony, she has two small glasses of wine, over a three-hour period. Upon leaving the ceremony, still unfamiliar with the new car, and still wearing new high-heeled shoes, she operated the clutch of the car in a choppy fashion. A police cruiser sees the operation of her car, stops her, and detects an odor of alcohol on her breath. On the side of the road and in the dark, the officer instructs her to walk a heel-to-toe line. Blue lights flashing and alone, with traffic just feet away, the woman is extremely nervous, and fails the test due to her nervousness and attempting to walk heel-to-toe in high-heeled shoes. The officer arrests her for driving under the influence of alcohol in Massachusetts. She is booked, photographed, fingerprinted, and arraigned on charges of drunk driving. She has never had a drinking problem in her life, and has never driven drunk before.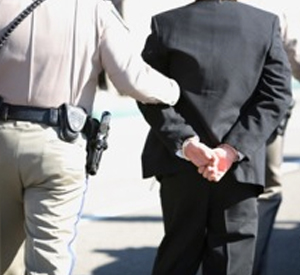 Should these incidents have happened? Most people would say, "Of course not." But they did - they're actual case files of ours (we won both cases). And it can happen more often that you might think. And that's where a firm like ours steps in. As Boston drunk driving attorneys we diligently represent responsible people who have been arrested for a Massachusetts OUI/DUI offense, under questionable circumstances. Innocent drivers can get 'caught up' in a well-intended, well meaning law enforcement policy. You are entitled to a relentless defense. That's the law. Given all the tragedies and loss caused by drunk driving, many people want to know why lawyers would want to defend someone accused of driving drunk. It's a fair question, and understandable. My usual response to this understandably emotion-driven question is to ask, "What if you were arrested for this crime, and were not guilty. Would you rather have a system where the government can jail you with no defense at all?" Each person in our society has a right to be defended in court when he is charged with a crime. That is what makes our system of government so different from many others in the world.
Drunk driving should be a crime - with serious penalties. But it would also be a crime to jail an innocent person if he or she is not legally guilty of the crime for which they have been charged. And it would be a crime not to afford an accused person the right to defend himself in court. Our system of law guarantees that right.
If you or someone you know has been arrested for Massachusetts OUI/DUI or Massachusetts drunk driving, you are entitled to a relentless defense, by an experienced Boston/Dedham Massachusetts OUI/DUI defense lawyer. That and more is exactly what we do for our clients. We practice before all District and Superior Courts in Eastern Massachusetts. We don't just represent our clients - we rescue them. Contact us for a free consultation. We will be happy to advise how we can help you face one of the most difficult experiences of your life.
For the immediate, what follows is a broad outline of Massachusetts OUI/DUI laws, and what occurs when a person has been arrested and charged with this crime. There are several things you need to know, and unfortunately there is not enough space here to adequately inform you of each and every factor and nuance of Massachusetts OUI laws. However, below are some of the basics, followed by punishment and penalties.
Very briefly, the Commonwealth (through the District Attorney) must prove beyond a reasonable doubt three separate and distinct elements of this offense: In very short form, those elements are:
Operation of the motor vehicle.
On a public way.
While under the influence of liquor or with a .08 percent or greater blood alcohol level.
For the text of the law, please see chapter 90 section 24 of Massachusetts' General Laws.
In a courtroom, the above description can be attacked from a number of legal perspectives and for a number of reasons. Consider, for example, the "Operation" element: If you were arrested by a police officer for OUI while you were in a car, with the keys in the ignition but the car was disabled and could not be driven, could you be found legally guilty of "operating" the car? Short Answer: Probably not. Concerning the "Public Way" element: If you were arrested while in your car in a store parking lot and the formal charge (the criminal complaint) alleged only operation "on a public way," and did not contain formal language covering store parking lots, could you be legally convicted of this charge? Short Answer: Probably not.
There are a variety of legal defenses too numerous to discuss at length on this website, but what you need to know is that just because a police officer thinks you are operating under the influence, and arrests you, does not mean you will be convicted of the charge. As always, the particular details of your case will determine a variety of answers and legal strategies available to you.
For now, you need to know the penalties associated with either a conviction or guilty plea to a charge of Operating Under the Influence in Massachusetts: In the left-hand margin of this page, and at the bottom of this page are links to separate Massachusetts OUI/DUI offenses and penalties, and the respective penalties that accompany each offense. Additionally, other consequences that are not necessarily imposed by a judge will most likely follow a Massachusetts OUI/DUI conviction, including electronic alcohol testing, substantial increases in your auto insurance premiums, or outright cancellation of your insurance coverage. Also, the ability to rent a car, get a job or maintain professional credentials may be impacted."
Whether you are convicted of a Massachusetts OUI/DUI conviction after trial, or enter a plea of "Guilty" or a plea of "Admission To Sufficient Facts" prior to trial, all of these findings are attached permanently to your Massachusetts driver's license record. These judgments do not get removed from your record and are submitted to the Massachusetts Registry of Motor Vehicles, at which point, judgments mentioned above are registered with the National Driver's License Registry. Records in this registry can be accessed by any driver's license agency in the nation.
If you carry a driver's license from another state and are convicted, plead "Guilty" or "Admit To Sufficient Facts" in Massachusetts, then the motor vehicle license department (RMV/DMV) for the state in which you are licensed to drive will most likely be contacted by the Massachusetts Registry of Motor Vehicles and informed of that conviction. In most cases, a guilty verdict, guilty plea, or plea of admission to sufficient facts in Massachusetts will result in the suspension of the driver's license of the person in the state in which they are licensed.
A Not Guilty finding, or an alternative finding that does not equate to a Guilty finding, will prevent such consequences. The Law Office of William D. Kickham and Associates has years of expert-level experience successfully defending these cases. If you or someone you care about has been arrested for or charged with a Massachusetts OUI/DUI offense, Call or contact our office for a FREE INITIAL CONSULTATION. We can provide you with the legal guidance and direction that you need in these circumstances.
Since you are reading this page, it is possible that you or someone you know is facing a Massachusetts OUI/DUI charge. If so, you are at a critical decision point. If you choose a defense attorney who does not have years of successful experience in defending these cases, you could find yourself being sentenced to jail time and experience other severe legal consequences, needlessly. Do not take chances with these types of charges. Do not hire an attorney who does not have a proven track record of success with these types of cases. The stakes are too high. We know how to very effectively defend these cases, and we have the successful track record to prove it. As stated earlier on this page, we don't just defend you – we rescue you. Call or contact our office for a FREE INITIAL CONSULTATION. Your future is worth it.