Blood Alcohol Content ("BAC") Standards & Penalties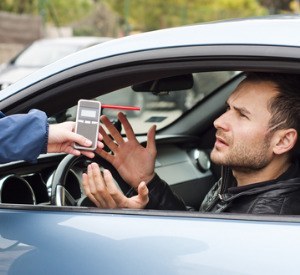 Blood Alcohol Content (BAC) - General Background

An experienced Boston DUI lawyer serving Needham, I know Blood Alcohol Content ("BAC") is a chemical measure of the presence and concentration of ethyl alcohol in the bloodstream. Testing for BAC can be accomplished in primarily two methods: 1) A blood serum test (blood test,) or 2) A Breathalyzer test. (A urine test is also possible, but not used nearly as much as a Breathalyzer or blood test.) The most commonly administered of these two tests is the Breathalyzer, which almost all Massachusetts police stations and cruisers have at their disposal for suspected drunk drivers who agree to take the test upon request by a police officer. Refusal to submit to an alcohol test when requested by a law enforcement officer carries strict penalties in Massachusetts, discussed in greater detail below. Non-chemical alcohol tests are also utilized by law enforcement personnel to assess intoxication levels. These are called "Roadside Sobriety Tests," which include a heel-to-toe walking test, reciting the alphabet, a pupil observation test known as "horizontal gaze nystagmus" test, as well as other non-chemical tests. This page will deal primarily with chemical testing for blood alcohol content.
Massachusetts blood alcohol content (BAC) testing, whether done via a blood sample or a Breathalyzer test, can often produce extremely damaging evidence against a defendant facing a Massachusetts drunk driving charge – but in the hands of a talented and experienced Needham and Dedham Massachusetts DUI defense attorney, this evidence can be effectively neutralized. For now, you should know some immediate facts about alcohol and Massachusetts blood alcohol testing.
Alcohol is not metabolized by the body in the same manner that solid food is. It is metabolized by the liver and kidneys, and this takes quite some time. Contrary to popular misconceptions, there is no fast, easy way to "sober up" or to quickly remove alcohol from your body. Drinking caffeinated coffee, consuming food or even getting in a cold shower might make you feel more alert after becoming intoxicated, but none of these actions will accelerate removal of alcohol from your bloodstream.
What a Breathalyzer test or blood sample test determines, is the concentration of unprocessed, un-metabolized alcohol in the body. Estimating a person's blood alcohol content depends on a variety of factors, including:
How much you weigh
The amount of alcohol you have consumed
The amount of food consumed prior to or during drinking
The duration of time you have been drinking
The particular speed at which the person who is tested metabolizes alcohol (Note: This is important as not everyone processes alcohol at exactly the same rate.)
Many people mistakenly think that drinking different types of alcohol, will either slow or hasten its intoxicating effects. Not true. Regardless of the particular alcoholic drink consumed (beer, wine, whiskey) the factor that will determine how fast or slow intoxication takes place, is the quantity of alcohol consumed over a given amount of time. Illustrating the falsity of thinking that "just a beer" or "just a glass of wine" will not present the same risk of intoxication that a "Scotch on the rocks" will, consider that each of the following drinks contains approximately the identical amount of alcohol (1/2 ounce):
12-ounce beer
4-ounce glass of wine
1-ounce serving of 80- proof liquor (even with a mixer)
Any one of these drinks will increase a typical person's BAC by 0.02. BAC begins to rise when as little as one-half of one drink is consumed, and only the passage of time will remove it from the body (that is, unless the alcohol is vomited up very soon after it is ingested.)
Massachusetts Driver/Vehicle Operator Blood Alcohol Testing
As a drunk driving lawyer in the Greater Boston area, it important to know that under the Massachusetts Implied Consent Law every licensed driver in Massachusetts impliedly agrees to consent to an alcohol test when requested by a law enforcement officer, when that officer has reason to believe that the operator may be legally impaired, or operating under the influence of alcohol in Massachusetts. Again, sometimes this alcohol testing is chemical, such as with a Breathalyzer or blood test, and sometimes it is behavioral, such as with Roadside Sobriety Tests. When did you give this consent to be tested for alcohol by police personnel? The very first time you applied for a Massachusetts driver's license, when you were standing in line with everyone else at the Registry of Motor Vehicles. If you've been a Massachusetts resident all your life, that may well have been when you were a teenager. Most people don't read the fine print of these license forms, but the consent terms are in there.
Is the Implied Consent Law Unique To Massachusetts, and What Does Implied Consent Mean?
All states have Implied Consent Laws as a method of coercing vehicle operators who are suspected of operating under the influence of alcohol to submit to a blood alcohol test. Anyone holding a Massachusetts' driver's license gives their consent to take a blood alcohol test if a police officer believes that probable cause exists to suspect that the driver is operating under the influence of drugs and/or alcohol. "Probable cause" is an extremely flexible, liberal standard of evidence. Legally, (and theoretically) probable cause is presumed to be established if the officer reasonably believes that the driver is intoxicated – though that is not always the case: Probable cause to test a driver for alcohol does not always exist, and this is one of the legal grounds that an experienced Dedham Massachusetts OUI/DUI defense attorney may challenge.
Massachusetts Blood Alcohol Content Legal Limits
Under Massachusetts Law – specifically Melanie's Law - drivers who "fail" a Breathalyzer test – that is, register higher than the BAC values indicated in the schedule immediately below – are legally presumed to be impaired and thus illegally operating under the influence of alcohol. This is because Massachusetts is now a "Per Se" state; meaning that Breathalyzer test results that are equal to or higher than indicated immediately below, constitute per se evidence that the driver was legally intoxicated at the time of arrest. Hence, if a driver agrees to take a Breathalyzer test and produces test results equal to or higher than the levels listed below, that driver is presumed to have been illegally operating under the influence of alcohol. Hence, it is up to the defendant operator (hopefully for the defendant, through his or her attorney) to rebut this legal presumption.
Present Massachusetts BAC limits are as follows:
For All Massachusetts Drivers: A maximum BAC of .08 or higher.
For Massachusetts Drivers Under 21: A maximum BAC of .02 or higher.
For Massachusetts Commercial Vehicle Drivers (those with a CDL): A maximum BAC of .04 or higher.
As you can see, BAC standards for Massachusetts drivers under the age of 21 are sharply lower than for drivers over 21, and this reflects the Legislature's concern about under-age drinking. This is known as a "Zero Tolerance Law" for underage drinkers. While laudable, the practical effect of the lower limit for drivers under 21 is that a college-aged student could be arrested and charged with a Massachusetts OUI offense if he or she is caught driving after consuming only a single beer. Conviction on this charge could potentially ruin an otherwise responsible young person's future. "Failure" of a Breathalyzer is admissible in court and can be used by the prosecution as evidence as long the test was conducted properly. For this reason, notwithstanding the license suspension penalties that will result if you refuse to take a Breathalyzer test (see below, under "Massachusetts Automatic Suspension Periods for Refusing A Breathalyzer Test") it is not typically recommended that drivers submit to this test. These test results can be skewed or inaccurate for a variety of reasons. Challenging the technical, mechanical, procedural, and physical circumstances under which this test was conducted is only one of several techniques and legal strategies that a talented, experienced Massachusetts OUI/DUI defense lawyer can utilize in the defense of Massachusetts drunk driving charges.
Massachusetts Automatic Suspension Periods for Refusing A Breathalyzer Test:
If you refuse to be tested for alcohol intoxication – whether by refusing a Breathalyzer test, a Roadside Sobriety Test, or a blood test, there are immediate legal consequences, and the officer must inform you of these consequences if you object to being tested. Melanie's Law, passed in Massachusetts in October 2005, dramatically increased the statutory penalties for drivers who refuse a Breathalyzer or blood test upon request by a law enforcement officer. Those penalties are as follows:
For Drivers Over 21 Years of Age:
No prior drunk driving offenses - 180 days License Suspension
1 prior drunk driving offense - 3 years License Suspension
2 prior drunk driving offenses - 5 years License Suspension
3 or more prior drunk driving offenses – Lifetime License Suspension
For Drivers Under The age of 21:
No Prior Drunk Driving Offenses: 3 Years
For Motorists Possessing a Commercial Driver's License (CDL):
1st refusal - 1 year License Suspension
2nd refusal - Lifetime License Suspension
For drivers refusing a breath test, a 15-day temporary license is no longer available.
Refusing a breath test cannot be used as evidence against you by the prosecution at trial; it is inadmissible. A breath test refusal cannot be commented on even indirectly by the prosecutor. While the police must inform a driver of the consequences of refusing to take a breath test, the police are not required to inform you of the consequences if you take the test and fail it - i.e., blow a test result equal to or higher than .08 if you are older than 21 years old, or equal to or higher than .02 if under the age of 21. If you refuse a breath test and are later acquitted of the OUI charge, your license can be reinstated by the Registry of Motor Vehicles, prior to the expiration of the 180 day test refusal suspension period. If you are later convicted (or agree to any plea that equates to a "conviction,") the license suspension for the conviction will run from the date of the refusal suspension (i.e., the date you refused to take the test.) The suspension period will depend upon the presence or absence of any prior convictions.
Upon refusal to submit to an alcohol test, police officers are required to confiscate your driver's license on the scene. The officer will give you a notice of license suspension, and your vehicle will be impounded.
MASSACHUSETTS PENALTIES FOR FAILING A BREATHALYZER TEST:
If you are over the age of 21 and "fail" the breathalyzer test (i.e., produce a test result of .08 or higher) the automatic license suspension is the earlier of thirty (30) days, or until the case is disposed of, whether by trial, a plea agreement or a dismissal.
If you are under age 21 and your test result is a .02 or higher, the license suspension is 180 days.
The vehicle is impounded by police for a minimum of 12 hours, and no one, whether a relative or friend, is allowed to pick it up before then.
Unlike with a breath test refusal, a breath test failure is admissible as evidence by the prosecution, so long as the test was conducted properly.
No 15 day temporary license is available for breath test failure suspensions.
Additional penalties for failing a Breathalyzer or blood test are discussed in greater detail on our "Massachusetts OUI/DUI Penalties" Page, as well as our "Melanie's Law" Page. We suggest you read that material carefully.
Conclusion:
Breathalyzer tests, blood alcohol tests, and Roadside Sobriety Tests can be successfully challenged – with an experienced, expert Boston/Dedham, Massachusetts OUI/DUI defense attorney representing you. Even if you have "failed" a Breathalyzer test, there could be several innocent, benign reasons why this is so. The testing device may have malfunctioned. The tests may have been administered improperly. The machine have not have undergone required routine status checks. Precise regulations that mandate exactly how police are to conduct the test may not have been followed correctly. Sometime other substances or medications that you may have ingested prior to the test, may have artificially inflated the test results, indicating a "false positive" test result. An expert Massachusetts OUI attorney knows how to investigate and challenge these possibilities, and each and every legal technicality that may exist in your case.
Attorney William D. Kickham has years of experience defending Massachusetts OUI cases. He knows the statutory laws that govern these prosecutions, he knows the latest case law, and he knows the procedural regulations that apply. Our office can advise you regarding the results of any breathalyzer, blood test or roadside sobriety test that you took. We have successfully filed many motions to suppress breathalyzer test results, together with motions to dismiss DUI cases entirely. When those options are not possible, we won't hesitate to take an OUI case to trial, because we know our strengths: We have secured many "not guilty" verdicts for our clients when taking cases all the way to a jury. Obviously each case and each client is unique, and no ethical attorney can guarantee a particular outcome for a client. But we have the expertise and years of experience that are needed to successfully defend Massachusetts OUI/DUI/drunk-driving charges.
If you or someone you care about has been arrested or charged with a Massachusetts OUI offense, CALL OR CONTACT OUR OFFICE FOR A FREE CONSULTATION. We are available 24/7, and attorney Kickham returns all calls to his cell phone (617) 285-3600, within one hour.
Since you are reading this Page, it may well be that either you or someone you care about has been arrested or charged with a Massachusetts OUI/DUI offense. If so, you are at a critical stage in this situation. Do NOT take chances with who you hire as your defense attorney: Attorneys who take these cases "now and again," or only occasionally as part of a general practice, are not usually experienced enough to know how to secure the best legal result possible. Call or contact our office for a free initial consultation. We will be happy to assess your situation and recommend the best legal options possible, given your individual circumstances.
Successfully defending these cases demands years of dedicated experience, with a proven track record of success. If you or someone you know is facing a Massachusetts OUI/DUI charge, the stakes have already become too high. We know how to very effectively defend these cases, and we have the successful track record to prove it. We don't just defend you – we rescue you. Call or contact our office for a FREE INITIAL CONSULTATION. Don't skimp on the Boston Massachusetts OUI attorney that you hire. Your future is too valuable, and the right choice is worth the expense.
Please proceed to both our Main Page for Massachusetts Operating Under The Influence/Driving While Under The Influence - OUI/DUI or our Melanie's Law Page.