Operating So As To Endanger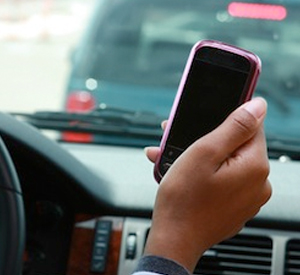 Operating Negligently So As To Endanger
This crime, otherwise known as "Operating To Endanger," is one of those often amorphous, difficult-to-describe crimes, which can often easily land people either in jail or in front of a judge.
As it's formally known, the criminal offense of Operating A Vehicle Negligently So As To Endanger is governed by Massachusetts General Laws Chapter 90 Section 24(2)(a). This offense consists of the following three legal elements, which the commonwealth (the prosecution) must establish beyond a reasonable doubt in order to secure a conviction of this crime:
1) That the defendant operated a motor vehicle. The definition of "operated" is largely controlled by case law, but in general the keys must be in the ignition, and the defendant must have been in the driver's seat at the time the offense is alleged to have occurred.


2) That the defendant operated the motor vehicle on a "public way," which is legally interpreted to be a place where the general public has a right of access, or where members of the public have access as licensees or invitees, such as parking lot shopping centers and similar. "Public way" is not limited to a public street, road or highway. It can include other areas and properties regularly traversed by motor vehicles.


3) That the defendant operated the motor vehicle in a negligent manner, in the process endangering the lives or safety of the general public. Operating a motor vehicle "negligently" in this context means failing to exercise due care. "Due care" is legally interpreted to mean acting in a manner that a reasonably prudent person would act. (It also includes refraining from conduct that a reasonably prudent person would refrain from.) In essence, Massachusetts law determines that a person acts negligently when he acts in a manner that a reasonable person would not act. If by acting in such manner or by failing to act in an appropriate manner you create an unreasonable danger to others, then you can be found guilty of this crime. Various factors are considered in determining whether a defendant was operating a motor vehicle negligently. These several factors include: Speed; the defendant's physical condition at the time of the offense; the condition of the motor vehicle and whether it was malfunctioning; weather and driving conditions, the type of road that the defendant was driving on (e.g., neighborhood road or highway?), any sudden emergencies that may have required quick decision–making on the part of the defendant; and the nature and extent of injuries to any alleged victims.
A judge or jury can use these as well as other factors in determining whether a defendant is to be found guilty of this offense. A defendant can be found guilty of Operating So As To Endanger regardless of whether or not an accident resulted and even if no other people were actually injured when the defendant was cited or arrested. The legal question to be considered is whether or not the defendant's operation of the motor vehicle at the time in question posed the potential of endangering any other persons who might have been on the road or street where the defendant was operating the motor vehicle. Conversely, if an accident with another motor vehicle or pedestrian did occur, that fact, in and of itself, is not sufficient to find a defendant guilty of this offense. For example, if there is evidence that the driver of the other vehicle (or a pedestrian if no other vehicle was involved,) was in some way negligent or intoxicated at the time in question, that other person's negligence or intoxication can be considered by the judge or jury when determining the defendant's guilt or innocence. Importantly, a defendant charged with Operating So As To Endanger cannot be found guilty of this crime if the other driver's (or pedestrian's) negligence or intoxication is determined to be the sole cause of any accident that resulted.
Punishment
The crime of Operating Negligently So As To Endanger is punishable by imprisonment for at least 2 weeks and a maximum of 2 years in a County Jail/House of Correction, or by a fine of at least $20 and a maximum of $200, or both.
Make The Smart Choice
If you or someone you know is being charged with a Massachusetts Operating So As To Endanger, that person is going to need to retain a talented and experienced Massachusetts Motor Vehicle Offenses attorney – one who can demonstrate a proven track record of success in defending Operating To Endanger charges in Massachusetts. To choose an attorney who only handles these cases "now and again" is a foolish decision. Defendants charged with this crime need a lawyer who is very experienced in defending these charges. Also, it is very unwise to "shop" for an attorney based upon the lowest fee quoted. What is true of every profession is also true in the legal profession: "You get what you pay for."
Don't make that kind of mistake. While our fees aren't among the lowest, our talent is among the highest. We know how to aggressively defend Massachusetts Operating To Endanger charges, and we will protect you from Day One. Call us 24 hours a day, seven days a week at Ph.: (781) 320-0062, or contact us online for a free initial consultation, and we'd be glad to let you know what your legal options are, and what we can do for you.
Westwood and Boston, Massachusetts criminal defense lawyer William D. Kickham has appeared as a legal analyst on a variety of respected media, including Fox News TV-25/Boston, The Boston Herald, WBZ-AM Radio 1030, WCVB-TV5/Boston, Nightside With Dan Rea, Greater Boston With Emily Rooney, Money Matters Radio/Boston, and The Metro Newspaper/Boston. Attorney William D. Kickham is turned to by respected reporters and media organizations in Massachusetts as an authoritative expert in the field of criminal defense law, and the case results he produces for his clients attest to this. Call us today at office number (781) 320-0062, or Atty. Kickham's cell phone number at (617) 285-3600, to arrange for a free initial consultation of your case. If the matter is not an emergency, you can email us here and we will respond to you very promptly.