Larceny By Stealing In a Building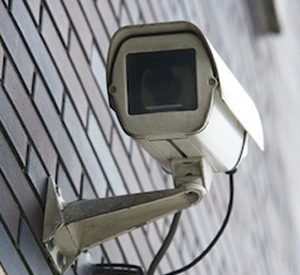 This particular sub-crime of larceny is governed by Massachusetts General Laws Chapter 266 Section 20 which states that:
"Whoever steals in a building, ship, vessel or railroad car shall be punished by imprisonment in the state prison for not more than five years or by a fine of not more than five hundred dollars or by imprisonment in jail for not more than two years."
To obtain a conviction on this crime in Massachusetts, prosecutors must prove beyond a reasonable doubt the following four elements of the crime:
The defendant took and carried away property;
The property taken was from a building;
The property belonged to another person;
The defendant took the property with the intent to permanently deprive the true owner of the property.
Interestingly, this law applies also to stealing property housed in a railroad car, a ship, or "vessel." There are some important distinctions about this crime: First, it is a felony offense to steal property housed in a building, ship, railroad car or other vessel. For this particular statute to apply the property that is stolen must be "under the protection of the building," and not so much under the protection or watchful eye of people who might be present in the building (such as employees.) Translated, that means that the property which is stolen must have been stored in the building, ship or railroad car for safe keeping. To contrast, shoplifting from a retail store does not constitute the offense of "larceny from a building." A 1996 Massachusetts case states this best:
"For over 100 years, it has been held that in order to obtain a conviction for the crime of larceny in a building, "it is not enough [for the Commonwealth] to prove that the property stolen was in a building at the time of the theft, and that the defendant was the thief. It is necessary to show also that the property was under the protection of the building, placed there for safe keeping, and not under the eye or personal care of someone in the building."
Commonwealth v. Sullivan, 40 Mass.App.Ct. 284 (1996) quoting from Commonwealth v. Lester, 129 Mass. 101 (1880)
Penalties for Larceny By Stealing In a Building
This crime is a felony offense, regardless of the value of the property which is stolen.
Sentencing ranges include imprisonment in state prison for up to five years, or a fine of up to five hundred dollars, or imprisonment in a county jail for up to two years.
Why Hire The Law Firm of William D. Kickham and Associates To Defend You?
Because if you're charged with Larceny By Stealing In a Building, you face some serious penalties, and you're going to need a talented Massachusetts Larceny Defense Lawyer defending you. If you or someone you know has been charged with this crime or any other type of Massachusetts theft crime, you will need to contact a Massachusetts criminal defense attorney immediately. Call us 24 hours a day, seven days a week at either Ph.: (781) 320-0062 or Ph.: (617) 285-3600, or contact our office for a free initial consultation. Whatever you do, do not hire an attorney based upon the lowest fee you receive. In the legal profession as in any profession, "you get what you pay for." If the attorney defending you is not very experienced in handling these types of cases, you will very likely end up with a less than desirable legal outcome. Don't make that mistake. Call us or contact us by email now.