Aggravated Rape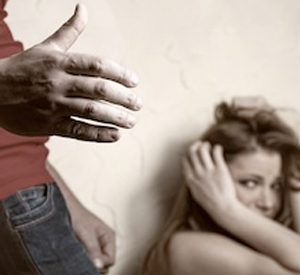 Aggavated rape is a particular form of rape, and is governed under Massachusetts General Laws Chapter 265 Section 22 (a). Aggravated rape is defined as a rape that occurs under any of the following scenarios:
Rape that results in or is committed with acts that cause serious bodily injury. This is most often the case when a victim is beaten, even if demonstrated by mere bruising.
Rape that is committed by a "joint enterprise" between two or more persons. This does not have to mean a "gang rape"; it can be two persons only.
Rape that is committed during the commission, or even attempted commission, of one or more of several underlying offenses, (such as, for example, robbery or kidnapping.) These offenses are enumerated in Massachusetts General Laws: Chapter 265 Section 15(A), 15(B), 17, 19 or 26; Chapter 266 Section 14, 15, 16, 17 or 18; or Chapter 269 Section 10.
To convict a defendant charged with aggravated rape, the Commonwealth is required to prove beyond a reasonable doubt the following three elements:
That the defendant did commit "rape", as defined above and in greater detail by Chapter 265 Section 22(b).
That the defendant committed one of the non-sexual crimes against persons, property or the public peace that are referenced in the statute governing aggravated rape. These crimes include:



assault and battery with a dangerous weapon;
assault with a dangerous weapon;
robbery and armed robbery;
kidnapping;
burglary and armed burglary;
breaking and entering at night; breaking and entering in the day time;
breaking and entering a building, ship or motor vehicle or vessel in the day;
Carrying dangerous weapons; or possession of a machine gun or sawed-off shotgun.
That the defendant committed the rape during the commission of the non-sexual crime.
Punishment
Aggravated rape is punishable by life or any term of years in state prison.
Make The Best Choice In Hiring Your Attorney
Aggravated rape charges are the worst of the various rape charges under Massachusetts law. A conviction on this charge can easily result in a lengthy state prison sentence - even life. Make the wrong choice in your attorney, and the consequences can be devastating. If you or someone you care about is facing a charge of aggravated rape, you need the best legal counsel you can find. contact us for a free consultation. We can help you decide what, legally, are your best options and defense strategies. Do not make your choice of attorney in this matter lightly. These charges demand an attorney who has defended these cases successfully for many years - one that is expert-level qualified. If you're facing this charge, you're at a critical decision point. Make the wrong choice of attorney, and you may find yourself in prison for a long time, for something you may not be legally guilty of. Don't risk everything.
If you or someone you care about is in this kind of legal crisis, things are already bad enough. Take control of this situation, or it will take control of you. contact us for a free consultation. We can provide you with the best, most aggressive legal defense possible. And if you're facing these charges, you're going to need the best defense attorney you can find.