Controlled Substances Act List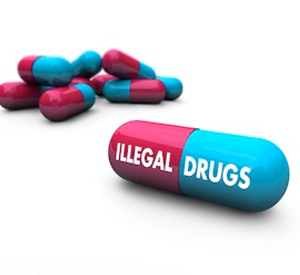 Drugs that either require a licensed physician to dispense a prescription for, or illicit street drugs or other illegal chemical substances, are known as "controlled substances" in Massachusetts. Controlled substances are governed by Massachusetts General Laws Chapter 94C, and they are classified within five separate categories, based upon their specific chemical composition: Those five categories are:
Class A Substances: Includes Heroin, GHB (and other "designer drugs,") Morphine and Ketamine (otherwise known as "Special K".)
Class B Substances: Includes Cocaine, Ecstasy, Amphetamines ("Speed,") LSD, PCP, Methamphetamines ("Meth,") and prescription drugs such as Oxycodone (Percocet & Percodan.)
Class C Substances: Usually includes prescription tranquilizers and prescription narcotics such as Clonazepam, diazepam (Valium), and Hydrocodone (Vicodin;) Also mescaline, mushrooms ("psilocybin,") and similar hallucinogenic drugs.
Class D Substances: Usually Marijuana and Phenobarbital.
Class E Substances: Includes prescription drugs containing weaker amounts of Codeine, Morphine, or other Opiates
If an individual in Massachusetts is found by police or law enforcement authorities to be in possession of any controlled substances from these classes, (with the notable exception of one ounce of marijuana or less,) severe criminal penalties apply. Note: When criminal charges are brought alleging prescription drug violations, it is required that the defendant not be in possession of a valid prescription written by a licensed physician in Massachusetts.
To see a list of common drug offenses in Massachusetts, click here to be taken to our Drug Crimes Home Page.